National rollerski championships sprint relay
Most of my posts in English is translated automatically and is therefore full of grammatical errors.
Rollerskiing sprint relay at today's national chamoionships! I and Jonatan Palander represented our team Sellnäs IF. Jonatan is in a junior skier this year and the next two years to come. So we knew in advance that we would not be able to be involved in the fight for the medals. We had hoped that we could end up in an 8-9th place.
In the sprint relay each skier in the team goes three laps, alternately, on a sprint course. The course was exactly the same as yesterday. I first went the distance for our team. SK Bore set the pace from the start by Pontus Hermansson. About 400 meters out, on the track's longest straight the speed decreased significantly. I realized that this was not something that benefited our team and I decided to take the lead and increase the speed. This is to be able to send out Jonathan in a good position for his first distance. And to try to get rid of those teams we had hoped to have behind us in the end.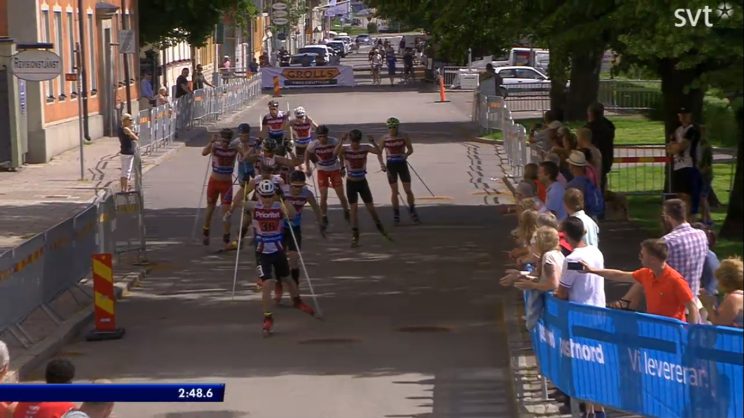 I was passed by two teams just before the exchange but could send Jonathan as 3rd. Jonatan managed to keep our position at the forefront of the field to halfway out on the course. There he dropped the positions on the long straight. At the second exchange he had left a small gap of about 7 seconds and we were in 9th place. I tried to close the gap but got stuck behind a slower skier that where droping the main septet. Once I managed to get past him the gap had increased. I sent Jonatan off as 8th with about the same gap forward as backward. Jonatan dropped a little against the main peloton but managed to keep the distance to the chasing teams behind on his second leg.
I then drove as hard as I could at my last lap to give Jonathan a large a gap as possible backward ahead of his final lap. A tired Jonathan managed to keep our position and we finished in 8th place!
The race was won by Borås SK with Gustav Nordström and Karl-Johan Westberg, new Swedish Champions in the sprint relay on rollerskis.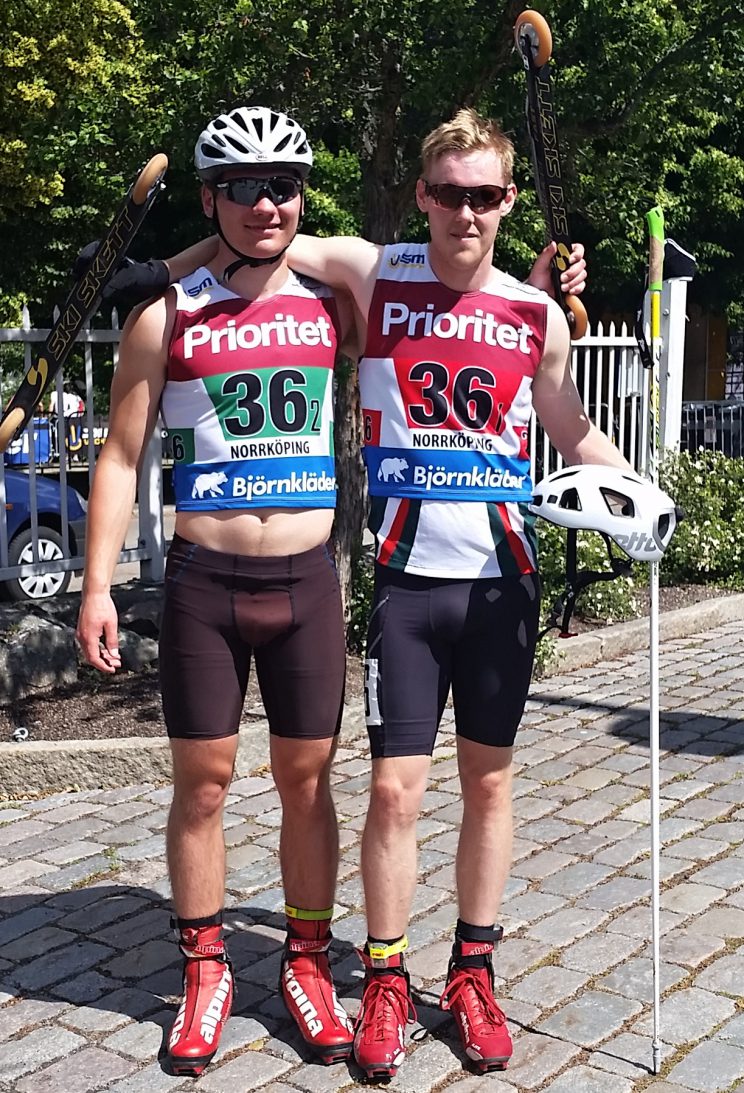 This error message is only visible to WordPress admins
Error: No feed found.
Please go to the Instagram Feed settings page to create a feed.
/Måns